Distribution Lists are now available in the asset share wizard. With Distribution Lists, you can now save groups of users and non-users for quick sharing.
In the share wizard, enter your recipients and select "Save Distribution List."
Click the icon in the bottom-right of the recipients box to manage and view the existing distribution lists on your workspace.
Viewer Users
Administrators can now add users to the workspace without assigning them to projects. In the Administration panel, under Add Users you can select "No Projects."
Spotlight Improvements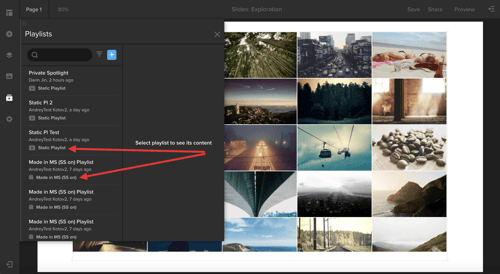 In Spotlight, you can now quickly view and identify the source of your playlists based on the parent Project and Folder icons which appear below the title.
UI/UX improvements in the navigation panels.