Spotlight Alignment Guides
In the Spotlight builder, you'll now see visual alignment guides appear as you drag elements around the page. Line up your playlists, media players, and text on the page.
Download Watermarked Files in Spotlight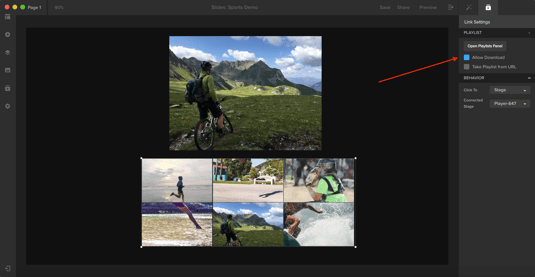 Authorized users can now download watermarked files in private shared Spotlight presentations.
In your project settings, turn on watermarking in the SafeStream tab. Then, create your static playlist and check Enable Download.
In the Spotlight builder, place your playlist onto the layout. With the content block selected, go to Link Settings in your right-side panel and check Allow Download.
Once you save and share the presentation, a download button will appear over your content.