In the Elements panel in Spotlight, you'll see a new Tabs element, which consolidates multiple playlists into one gallery.
Click the Tabs element to add tabs and a gallery to the page.

By default, each tab will display stock photos. Open the Playlists panel

and drag your desired playlists onto the gallery.

Your playlist name will appear as the new tab name. Click a tab to see that playlist.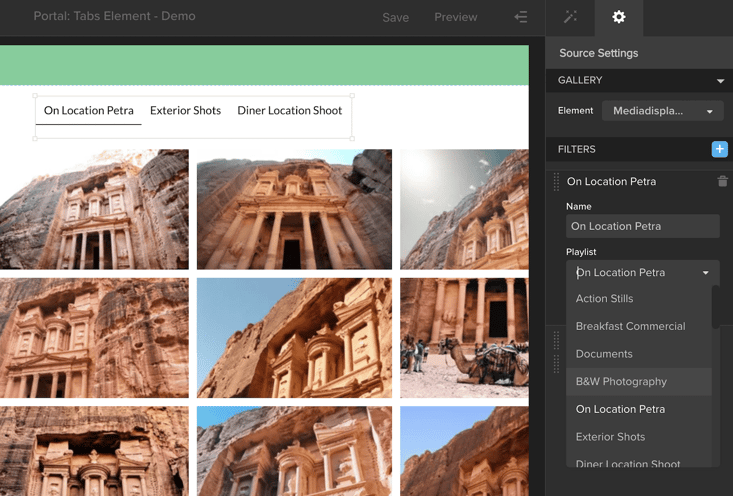 To customize your tabs, click the tabs on the page and open the properties drawer on the right. Here, you can choose between a horizontal or vertical layout, change your font, and adjust the text and background colors for all three selection states — default, hover, and selected.
To remove a tab or to choose a different playlist, click the gear icon at the top of the properties drawer. Hover over your list of tabs, and click the trash icon to remove a tab, or the pencil icon to edit the tab name or swap in a different playlist. You can also add tabs by clicking the blue plus icon.